!... template by Miichiko, WARNING ! DO NOT REMOVE CREDITS...!>
short intro
Lulu
.
A taciturn female with Peterpan complex.
Still failing at life but YOLO.
爱 books, fanfiction, shoujo manga, drama, band music, acoustic songs, FT Island and cats.
yosh,
よろしく
ᶘ ᵒᴥᵒᶅ
the past
Arigatou
Template was made by
Miichiko
. Thanks to
Pixel-diary
for the cute pixels and icons.
dominoeffect.
scratch that 20Daypicturechallenge. I got no time to do that anyway. = . =
got test, quiz, assignments, tutorials, lab reports and other things to do. ( sigh)
this morning, we have Physics test. I feel a little disappointed because I feel like I wasted my time studying till late last night, but still I can't answered them. T.T and you know what, because of the nescafe, I couldn't sleep till 3am, and now I feel so sleepy. kalau ikutkan hati malas je nak pergi kelas MAT ni. but good enough the class is only for one hour. and then after that I gonna take nap before go to HBU. fuh fuh fuh.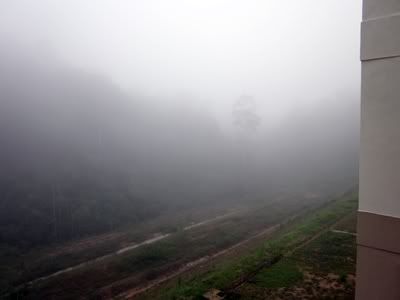 taken on last tuesday. damn foggy huh.
rasa macam nak pergi seremban je sabtu ni. jom?