!... template by Miichiko, WARNING ! DO NOT REMOVE CREDITS...!>
Dream, though your beginnings might be humble, may the end be prosperous.
short intro
Amalina
,
otherwise known as
Lulu
.
A female with Peterpan complex.
Still failing at life but YOLO.
(
爱
) books, fanfictions, shoujo manga, drama, band music, acoustic songs,
FTISLAND
,
BTS
, ideas of soulmate and parallel universe & cats.
yosh,
よろしく
ᶘ ᵒᴥᵒᶅ
the past
Arigatou
Template was made by
Miichiko
. Thanks to
Pixel-diary
for the cute pixels and icons. Lyric Quotes:
Agust D
, So Far Away. Free Domain:
CO.NR
1stramadhan
the first ramadhan without my family. sahur without my mom. T.T
anyway, woke up for sahur because qilah messaged me :D
so, we went to anjung and I'm wearing my pajamas. haha. how awkward.
but whatever, who cares.
but at that time we went there, no more food left for us except for fried egg and sausages. T.T
wooooooo T.T, but at least there is food. yum yum.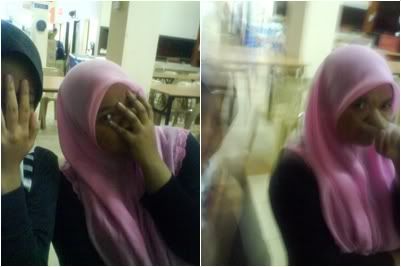 and and we got bazar ramadhan here in UiTM. woohoooo. but too crowded. and I hate crowded places.