!... template by Miichiko, WARNING ! DO NOT REMOVE CREDITS...!>
short intro
Lulu
.
A taciturn female with Peterpan complex.
Still failing at life but YOLO.
爱 books, fanfiction, shoujo manga, drama, band music, acoustic songs, FT Island and cats.
yosh,
よろしく
ᶘ ᵒᴥᵒᶅ
the past
Arigatou
Template was made by
Miichiko
. Thanks to
Pixel-diary
for the cute pixels and icons.
one better day.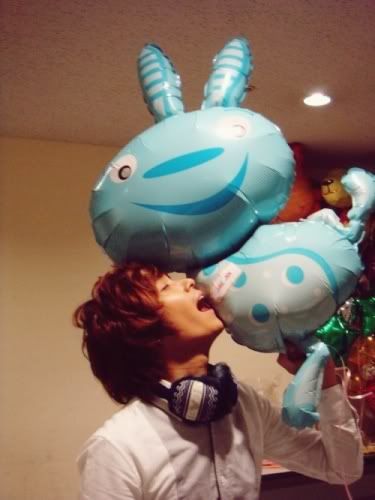 cr; jaejin's ameblo
hi jin. rambut dah panjang tapi anda sentiasa cool. ok tipu je, ada masa anda tak cool langsung, tapi saya tetap suka anda. you and your perfect jaw line is FTW. haha
and I'm sorry I abandoned you lately. It's his fault, it's
KIM SOO HYUN
's fault he looks like you. so I like him. but never mind, you know I'll always come back to you.
you said you worked really hard in composing right? good then. I hope I will listen to one of your songs soon. then I gonna pretend that you write it for me okay? IDC, as long as I'm happy.
it's only the third week of lecture and I feel really really tired already. it's to the point where I think I should stop study and get married already. hahaha. but of course, I wont do that. I'm still young babeh. you can wait right, Jaejin? both of us is still young. you should stabilize your career first.
sapa nak muntah, boleh muntah dulu. haha
ok, post random yang ke 34639823546729346346.
saya nak tidur,
esok cuti tapi ade LDK. shit.
baru ingat nak sambut thaipusam. haha
bye. sweet dream.
good night Jin, you know I like you.